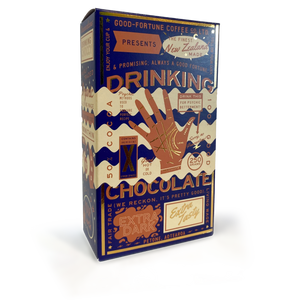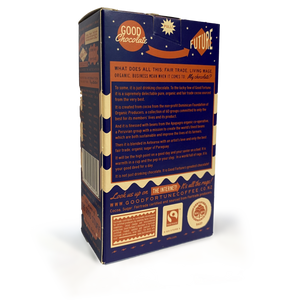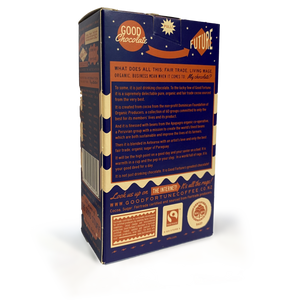 Drinking Chocolate Extra Dark
Good Fortune Coffee Co Presents our EXTRA DARK Drinking Chocolate!
Sourcing organic cocoa from the Dominican Republic & Peru, combined with only the best, fairtrade & organic sugar from Paraguay! 
It will be the high point on a good day and your savior on a bad. It is warmth in a cup and the pep in your step. In a world full of rage, it is your good deed for the day.
Its not just chocolate. It is Good Fortunes greatest chocolate!
50% Cocoa 
100% Delicious